CENTRAL EXCISE
Where the goods were manufactured and sent for test. In terms of Rule 16(2) of Central Excise Rules, 2002, the process carried out on the return of goods to premises does not amount to manufacture – Skoda Auto India Pvt Ltd Vs CCE – 2017 (2) TMI 259.
Even though there is a clause of royalty payment between the parties but no payment on the same has been made, there is no question of inclusion of royalty in the assessable value of goods of the appellant –Vival Laboratories, Dr.T.R. Venugopal, Pfizer Ltd, Shri T.P.A.Narayanan Vs CCE – 2017 (2) TMI 308.
Restriction of availing credit is applicable only if depreciation is availed in respect of Capital Goods and not on services. CENVAT credit cannot be denied on service tax paid, even though the service is related to erection and installation of Capital Goods – Shree Pandurang SSK Ltd Vs CCE – 2017 (2) TMI 567.
The activity of creating a computer network from duty paid computers and peripherals would not amount to manufacture, since the network does not bring into existence goods with a distinct new name, character, and use. The same has been clarified vide Circular No.497/63/99-CX dated 30.11.1999 – Lampo Computers Pvt. Ltd., Shri Sunil Kumar Director Vs CCE – 2017 (2) TMI 665.
Even if the purchase of the inputs were made by the appellant from an agent of the second stage dealer but duty paying invoices is consigned to appellant, credit is legally permissible – Hydro Electro Machinery Vs CCE – 2017 (2) TMI 876.
It was held that if no documents have been mentioned, TR-6 Challan has to be considered as a proper document, reflecting the payment of such tax – CCE Vs Suriya Roshni Ltd. – 2017 (2) TMI 1037.
NOTIFICATIONS:
Notification No. 4/2017- CE (N.T.) – In Rule 10of the said rules, after sub-rule (3), the following sub-rule has been inserted:-
"(4) Subject to the provisions contained in sub-rule (3), the transfer of the CENVAT Credit shall be allowed within a period of three months from the date of receipt of application by the DC or AC of Central Excise, as the case maybe:
Provided that the period specified in this sub-rule may, on sufficient cause being shown andreasons to be recorded in writing, be extended by the Principal Commissioner or Commissioner of CE, as the case may be, for a further period not exceeding six months.".
TRANSFER PRICING
FE gain is no doubt part of operating profit if arising out of sale proceeds. In the event of addition of FE, relevance has to be sought on the basis of present year data, therefore previous year fluctuations cannot be taken into accountability for present year ALP calculation. ACIT Vs Synova Innovative Technologies (P.) Ltd. – 2017 (2) TMI 809
AO holds the assessee being FII and unregistered bank in India, the interest income earned by such FII cannot be earning out of bona fide business activities, thus invoking 11(2) of the India Mauritius Tax Treaty – the said interest income was proposed to be taxed u/s 115 AD of the ITA, 1961. Held: We do not agree with the reasoning given by the DRP on the expressions relating to 'derived from' and 'bona fide banking activities'.
It is also not a case of the Revenue that the assessee must be doing banking activities in India.
Thus, the assessee should be considered as an eligible bank, who earned interest income out of bona fide banking activities.- HSBC Bank (Mauritius) Ltd. Vs The DCIT – 2017 (2) TMI 952
Where adjustment has been made on the basis of allowance for delay in receivables, the 3% or 8% allowance given by TPO and DRP is unacceptable as no basis for such adjustment has been produced, no study of any other independent asessee marking adjustments on account of such factors at such percentage has been given, any judicial holding marking adjustment on such percentage is not available hence order passed by them is non speaking order and cannot be endorsed.
ASB International Pvt. Ltd. Vs ACIT – 2017 (2) TMI 1012
CUSTOMS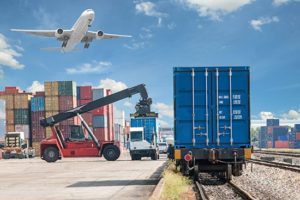 Exemption from the duty of customs leviable as specified in the First Schedule of the Customs Tariff Act, 1975, as is in excess of 5% ad valorem, when imported in India subject to the certain conditions for all items of machinery, including, instruments, apparatus and appliances, transmission equipment and auxiliary equipment (including those required for testing and quality control) and components, required for-
Initial setting up of fuel cell based system for generation of power or for demonstration purposes; or
Balance of systems operating on bio-gas or bio-methane or by-product hydrogen- Notification No. 5/2017 dated 02.02.2017. Updates on Budget 2017 just a click away! http://sapaa.in/resource-center/budget-2017/
Printing of EP Copy– Prints will be available only with respect to those shipping bills which were filed on or before 30.11.2016. Despite going away with the printing procedures, however, in exceptional cases like manual filing of BoE, printouts will be provided on demand. -Public Notice No. 15/2017, dated 03.02.2017.
The mere fact that the petitioner approached the Hon'ble High Court late would not disentitle him from claiming reliefs sought in the instant writ petitions. The petitioner was at liberty to challenge the SCN or wait for the final order and when the Petitioner had a very genuine reason with proof which was not challenged by the Respondents, the appeal was allowed by quashing the SCN and the license revocation order- M/s. Patriot Freight Logistics System Vs CC, 2017 (2) TMI 1056 – MADRAS HIGH COURT
The Tribunal held that if there is an excess payment of duty and the amount becomes refundable after the final order is passed, it has to be refunded and the assessee is not required to file an application under Section 27 of the Act. It also accepted the contention that the bar of unjust enrichment is not applicable when the prices are fixed by Government and not based on the cost of manufacture of the goods- M/s Indian Oil Corporation Ltd. Vs CE, 2017 (2) TMI 236 – CESTAT ALLAHABAD.
It is valid to file an appeal before the Commissioner (Appeals) against a mere communication letter sent by the Assistant Commissioner. Also, Section 27 does not entitle the Refund Sanctioning Authority to return the refund application by terming the same to be premature – Usha International Vs Commissioner of Customs, 2017 (2) TMI 239 – CESTAT MUMBAI
The refund of excess Customs duty paid due to over-invoicing by the supplier was rejected. The test of unjust enrichment was put to question and was analysed. Despite the order of the Hon'ble High Court of Bangalore holding that the amendment to Section 18 is retrospective in nature, since there is no stay order granted for such an order, the Tribunal passed an order in favour of the Appellants granting the refund directing the authority to deduct the CVD since the same was availed as CENVAT earlier by the
Appellants. – M/s. Tata Lucent Technologies Ltd. (Presently known as Lucent Technologies Hindustan Pvt. Ltd.) Vs The Commissioner of Customs (Appeals), 2017 (2) TMI 1134 – CESTAT BANGALORE
SERVICE TAX
Budget 2017 –
Exemption to services amounting to manufacturing or production of goods is omitted from Negative list and incorporated in MEN No 25/ 2012- ST dated 26/06/2012;
R&D Cess Act 1986 repealed;
ST Exemption to IIMs even for non-residential PG courses
Notification No. 07/2017 dated 2nd Feb 2017,
Look me :
http://sapaa.in/resource-center/budget-2017/
Clarification – ST is not leviable under Notification No.03/2017 dated 12th Jan 2017 for goods landing at the port in India which are meant for transhipment to other country, provided the import report mentions such purpose is in compliance to the transhipment regulations – Circular No. 204/2/2017-ST dated 16th Feb 2017.
Classification of Service – Agreement to build, operate and maintain the premises does not constitute as Franchisee service, more particularly when rights are divested in terms of the agreement; ST is not payable on annual fee paid under such Agreement – Delhi International Airport P. Ltd. & Mumbai International Airport P. Ltd. Vs Union Of India and others, 2017 (2) TMI 775
Input Services –Garden Maintenance Service used for maintaining the factory, broker charges paid for getting residential accommodation for foreign delegates are all related to Business; CENVAT allowed – Toyota Kirloskar Motor Pvt. Ltd. Vs Commr. of C. Ex., Ltu, Bangalore, 2017 (2) TMI 841
Classification of Service is not appropriate by bringing Cluster of Services under one taxing head without exhibiting the characteristics of services provided in SCN –M/s. CMS (India) Operations & Maintenance Co. (P) Ltd. Vs CCE, Puducherry, 2017 (2) TMI 65
Agreement to provide service in terms of reimbursement of expenses is not taxable under the Business Auxiliary Service especially when the increased revenue is shared by both the parties; it is service to itself – M/s. Old World Hospitality Limited Vs CST, New Delhi, 2017 (2) TMI 1176
FOREIGN TRADE POLICY
Refund of TED – When goods are cleared under invalidation letters with proper communication to the authorities, the same shall not be cancelled by passing a order influenced by mere recommendation of authority from the ministry; Hon'ble court directed to pass fresh order – Sandvik Asia Pvt. Ltd. Vs The Union of India And Others 2017 (2) TMI 931
Amendment of BoE – Amending the shipping bill to change the scheme from Advance Authorization to Duty Drawback is not mere amendment of shipping bill but is conversion of shipping bill from one scheme to another since it involves physical verification of goods. Hence to be applied within 3 months from the date of Let Export Order as per Circular no.36 of 2010 – ANIL SHARMA AND 1 Vs UNION OF INDIA AND 3 2017 (2) TMI 50